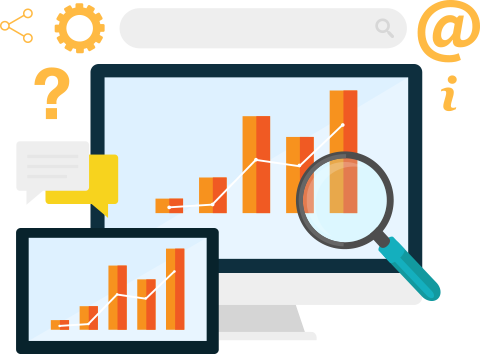 Why should you be Interested?
Web Analytics forms the backbone of any digital marketing initiative. Your marketing plan, budgeting, target keywords, target audience is all designed based on the results given by various web analytics forums derived from various digital marketing platforms. We at BluApples have our team of specialists who closely monitor the analytics on a continuous basis. Analytics help us change or modify our approaches rapidly to suit the market requirements and hence give you cost effective returns. To make your website more profitable and productive we provide solutions as to what changes you should bring on your website.
Improve website's performance
We understand that web analytics is the backbone if you are undertaking any initiative of digital marketing. You make a plan for marketing, decide a budget, and select the target keywords and the audience on the basis of the solutions given by the web analytics portals. Our team always keep a closer look on all the factors and the activity is carried out on a continuous basis. We help you to change and modify your formulation that can help you to get in par with the requirements of the market and give you a return that is cost effective.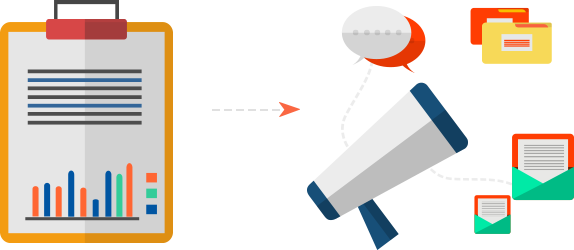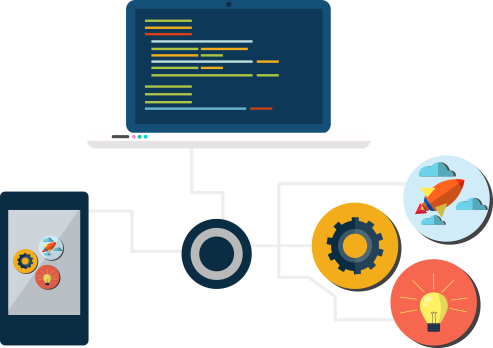 Every business whether it is large or small tries to find out what they have been doing and what they are heading towards. So they should always be ready for implementing changes that will increase their business. BluApples provides you a cross functional platform which is based on real time data. It not only provides you with a ready customised solution but also provide you with the expertise to easily implement the same to meet your goals in the most convenient manner.
Demands with Search Media Marketing
We help you to generate suggestions for keywords by monitoring the traffic on your website. All the keywords that are cited down are on the basis of the relevance that is a result of study of your business environment and customer. At BluApples we provide an experience centre, psychological analytics, path analytics, building a digital brand, measure the scalability of the enterprise, and thereby create a strong integration between you and your customer.
SUCCESS STORIES Our
Case Study
The team at Bluapples acted more as business partners than 3rd party vendors throughout the process, which created an environment for success and a spirit of excellence. Their services are highly recommended for any new startup looking to turn a great idea into a successful reality.
One of the best digital marketing agency. We were especially pleased with their technical acumen and acquired knowledge of our products. The combination made for a highly collaborative working relationship. We would recommend Bluapples without hesitation.
Bluapples came up with the design on their first try, delivered the complete package on a reasonable budget, and continued to fine-tune it. That wasn't enough -- they also created a plan to market the website and increase traffic that is already producing results.
After 4 problematic years we finally found Bluapples. Up to date it has been a pleasure working with Bluapples. Their staff has worked closely with our organization, and collectively we have made excellent strides towards our goals during the past 5 months. Our web page finally meets our expectations. Thanks to Bluapples.
PROMISE TO TAKE YOU ON TOP Take your website to TOP of
Search Engines