In the current context of marketing, content marketing is the most sought after customer driving mechanism. Content Marketing is all about delivering to the target audience generic and valuable information about the product or service with no specific mention about the brand. The positive impact generated by content marketing using blogs, videos and social media posts draws customers to our brand and our products and services in specific. This strategy works strongly and its the most powerful tool of indirect marketing.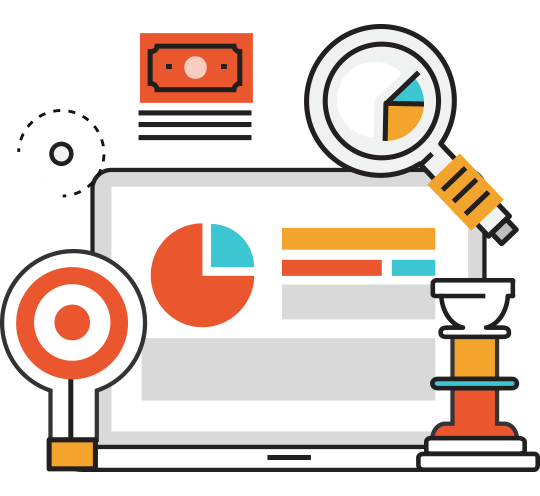 We at BluApples specialise in the same as we have an able and robust team of content writers and marketers who develop the right content that is required for your product or service. Our blogs and social media posts are designed in such a way that it garners guaranteed followers and is effective in driving in customer traffic to our business.
We also have the expertise in developing interesting graphic and animated videos representations to gather traffic to your products and services and bring about maximum visibility to your brand.
Stages Of Work Our Working Process
Bluapples came up with the design on their first try, delivered the complete package on a reasonable budget, and continued to fine-tune it. That wasn't enough -- they also created a plan to market the website and increase traffic that is already producing results.
We were especially pleased with their technical acumen and acquired knowledge of our products. The combination made for a highly collaborative working relationship. We would recommend Bluapples without hesitation.
The team at Bluapples acted more as business partners than 3rd party vendors throughout the process, which created an environment for success and a spirit of excellence. Their services are highly recommended for any new startup looking to turn a great idea into a successful reality.
PROMISE TO grow your business Grow your business with our solution based marketing