BluApples is a renowned name in the vertical of Graphic Designing. The essence of any marketing campaign is to win the people's heart and we, as a leading graphic design company inspire audiences with a proper mix of design, strategy, advertising and research. We adopt new patterns that make your brand relevant and exciting. We take up designing assignments pertaining to company Logo design, brochures and catalogue designing to flyers, posters, mailing materials, stationery etc.
Logo is what reveals the brand identity. It is the symbol that creates a space for your product in the minds of the customers. Brand logo helps in elevating the status of your brand. Having an expert team of graphic designers and visualizers gives BluApples the advantage of understanding how to deliver you graphic content with maximum recall value. Being an experienced professional in creating logo, we know that we are not just creating an emblem or trademark, but an entity to brand your business, products and the further communications.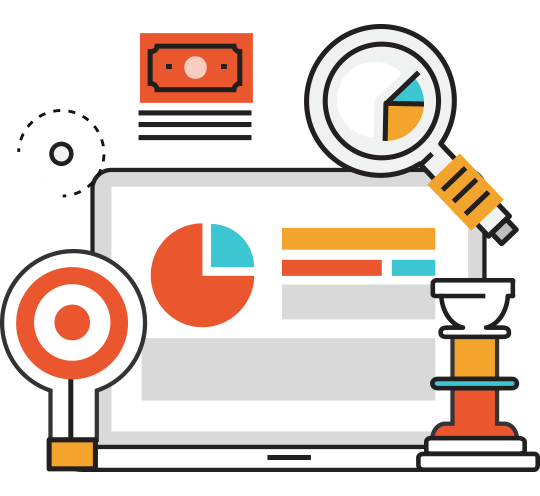 We have designed logos for established firms for their products and services. Our skilful designers are very much passionate about putting their effort to create a unique and exceptional logo that stands out.            
Our branding concept also extends to the website design and marketing ideas and hence brings about uniformity in the branding strategy developed for a specific client.
Stages Of Work Our Working Process
Bluapples came up with the design on their first try, delivered the complete package on a reasonable budget, and continued to fine-tune it. That wasn't enough -- they also created a plan to market the website and increase traffic that is already producing results.
We were especially pleased with their technical acumen and acquired knowledge of our products. The combination made for a highly collaborative working relationship. We would recommend Bluapples without hesitation.
The team at Bluapples acted more as business partners than 3rd party vendors throughout the process, which created an environment for success and a spirit of excellence. Their services are highly recommended for any new startup looking to turn a great idea into a successful reality.
PROMISE TO grow your business Grow your business with our solution based marketing